---
Customer Reviews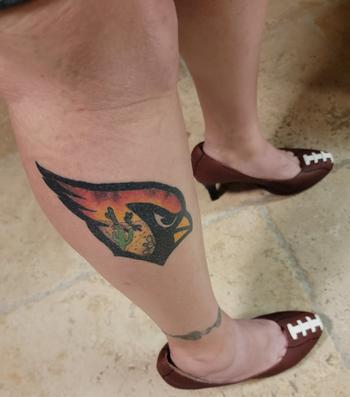 08/27/2021
Football heels
Great. Super comfortable shoes. I love them and have received numerous compliments.
Anonymous

United States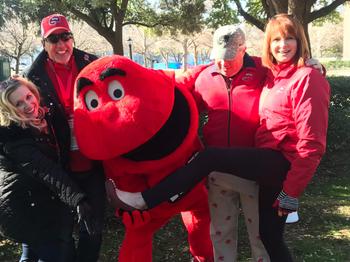 01/04/2020
Hottest Ever
OMG! They are fun, beautiful, and a perfect fit! ❤️❤️❤️❤️ I love the additional height, the compliments, the quality!! I shared how to purchase and the variety of choices sooo many times, I lost count.
Eva M.

United States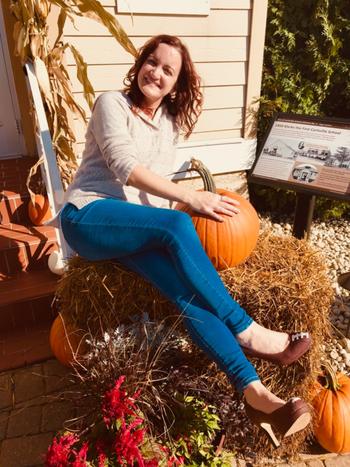 09/28/2019
Absolutely obsessed with those!
Football and heels. My two favorite things and now they're combined! I have gotten so many compliments on these and plan to get the baseball heels next! I have worn heels to games at Lambeau and would wear these, but the game I'm going to is in November, probably Frozen Tundra time! :) My best friend took a cute pic of me wearing these at a winery-how do I send it to you?
Connie K.

United States
09/21/2021
Fabulous!!!!!!…..GIVE HER 6!!!!
Incredible! ordering and payment was extremely easy, delivered swiftly and everyone at church went wild over my new football shoes!
Anonymous

United States
08/30/2021
Love them!
These shoes are so cute!! And the fit was great, too. Can't wait to wear them on game day. :)
Brandy S.

United States
I GOT SO MANY COMPLEMENTS!!
Purchasing these shes was one of the best experiences I've ever had when it comes to online shopping. Charis and Doxa has wonderful customer service and I will definitely be recommending their shoes to my friends and purchasing from them again.
LOVE THEM SO MUCH!
I have never gotten so many compliments on these shoes! Not only are they unique and stylish, they are very comfortable!
THEY STOLE THE SHOW!
I ordered these shoes for senior night! Let's just say they stole the show!
VERY HIGH QUALITY
These shoes are adorable and I get compliments every time I wear them! Very high quality as well.