Customer Reviews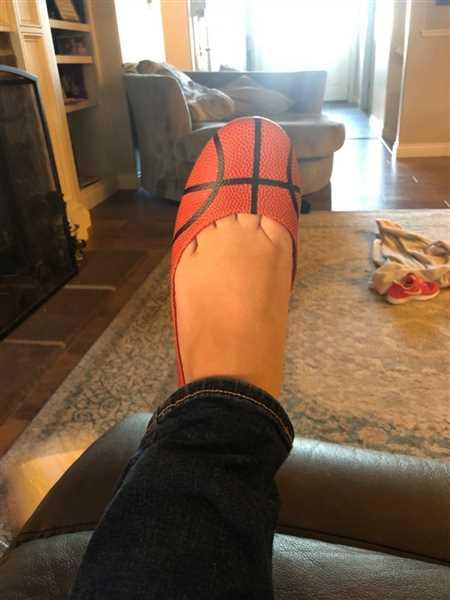 01/07/2020
Love love love!!!!
These shoes are great quality! I now have the basketball and football pairs. I get comments every time I wear them. I hope to get every pair eventually!
Autumn C.
United States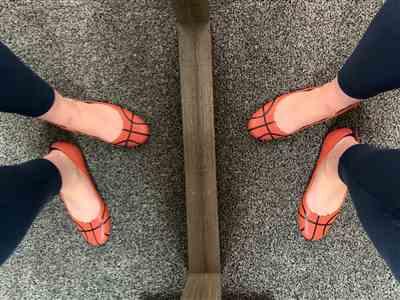 11/15/2019
So cute!!
Customer service is top notch! I had to return a pair well past the return window (I didn't try them on for a few months). They were very responsive, shared the shipping cost with me and shipped me a new pair that fit. (I tried them on right away this time). They are super cute shoes! The material is real basketball - so fun!
Leslie R.
United States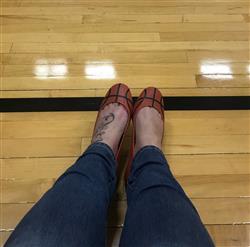 03/18/2019
Very pleased!
I am thrilled with my slam dunk flats! I ordered them and paid for faster shipping, crossing my fingers that they would come before my son's state tournament that weekend. I was not disappointed. Everything I had hoped for! They were a bit tight at first and I was worried I'd ordered the wrong size but after wearing them a few times I can tell they are going to be great. And...the compliments! Literally every time I had them on I had people stopping me to say how cute they are and where did I get them. I even had a couple of team moms disappointed that I didn't wear them down to breakfast in the hotel! Anyhow, very pleased - will be ordering the baseball ones very soon!!
02/17/2020
All-Star Flats!
They are currently being worn during the NBA All Star game events. I am a coordinator for a company that provides transportation logistics for large sporting events. I also own your touchdown flats. I've worn them to two Super Bowls, one Pro Bowl and one College Football Playoff. At the Pro Bowl I wrote down your website over 67 times for fans asking about my shoes. Probably double that a Super Bowl!
Brieanna W.
United States
12/20/2019
Beautiful Basketball Flats
High quality. Can't wait to wear these to my son's games.
Melissa M.
United States
I GOT SO MANY COMPLEMENTS!!

Purchasing these shes was one of the best experiences I've ever had when it comes to online shopping. Charis and Doxa has wonderful customer service and I will definitely be recommending their shoes to my friends and purchasing from them again.

Anna D.
LOVE THEM SO MUCH!

I have never gotten so many compliments on these shoes! Not only are they unique and stylish, they are very comfortable!

Cynde F.
THEY STOLE THE SHOW!

I ordered these shoes for senior night! Let's just say they stole the show!

Diedre D.
VERY HIGH QUALITY

These shoes are adorable and I get compliments every time I wear them! Very high quality as well.

Jilliann A.