---
Spirit
Feel the court with every step in shoes made with real basketball material, a toe-box pattern to match the ball, and black interior trim for a sassy boost of confidence.
Comfort
Give your feet a reason to cheer in generous heel-to-toe padding for long-lasting comfort and support.
Style
The next time you get dressed up or go out for the night, make sure you bring these with you. They'll make every outfit look ten times more fun!
Customer Reviews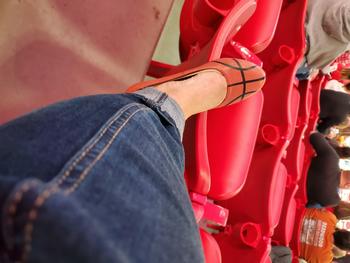 01/23/2020
Love these!
It may only be 0° & icy af, but I got my game day shoes on! Super adorable and I get countless compliments on them. Def size down 1/2 size.
Paul S.

United States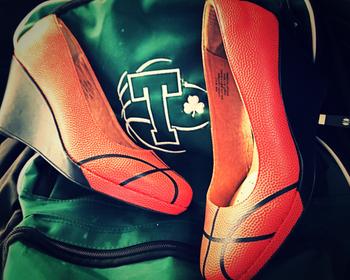 03/22/2019
Love love love!!
Wedge is absolutely awesome! I am a basketball coach so I'm on my feet the whole game. Couldn't ask for a more comfortable shoe!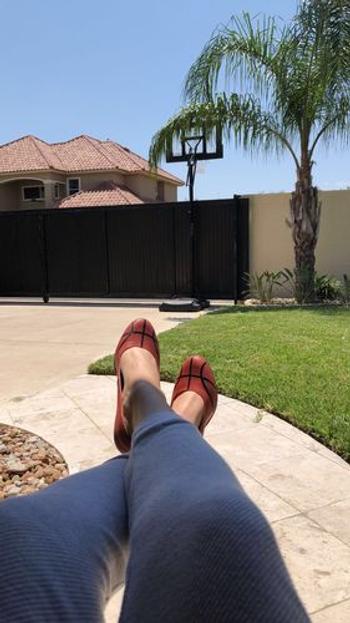 08/04/2018
Absolutely stunning!
Absolutely stunning! I loved the basketball wedges & can't wait to wear them to school's basketball games. Many of my friends love them too & can't wait to get a pair on their favorite sport. I will be getting the football wedges soon!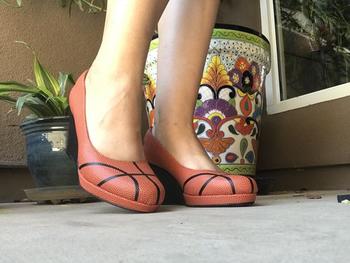 07/27/2018
Love my Slam Dunk Wedges!
Love my Slam Dunk Wedges! Can't wait for college basketball to start in the fall, but I'll be wearing them before then! They are cute and comfortable!
07/09/2021
Beautiful shoes
I ordered a size too big but I can't wait to get this pair in my size
I GOT SO MANY COMPLEMENTS!!
Purchasing these shes was one of the best experiences I've ever had when it comes to online shopping. Charis and Doxa has wonderful customer service and I will definitely be recommending their shoes to my friends and purchasing from them again.
LOVE THEM SO MUCH!
I have never gotten so many compliments on these shoes! Not only are they unique and stylish, they are very comfortable!
THEY STOLE THE SHOW!
I ordered these shoes for senior night! Let's just say they stole the show!
VERY HIGH QUALITY
These shoes are adorable and I get compliments every time I wear them! Very high quality as well.